About Our Metals, Care & Cleaning
For cleaning, we offer a free cleaning service for our products at ATELIER SHINJI GINZA, Tokyo.
To avoid discoloration please avoid wearing your pieces into hot mineral spring water (onsen).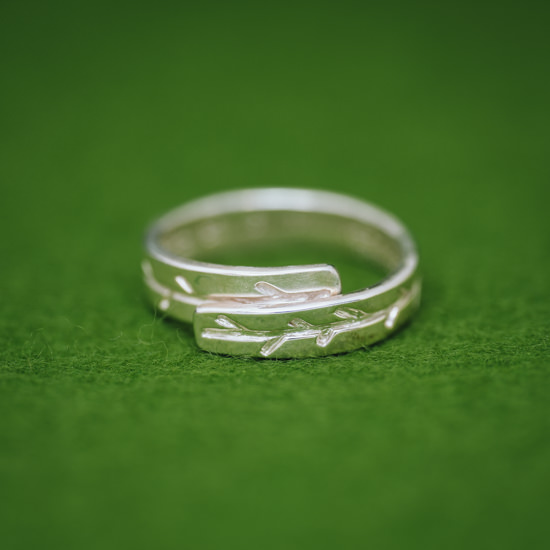 Britannia Silver 958
About Britannia Silver 958
Our Silver pieces are crafted with high purity silver (Britannia Silver 958). This type of silver retains its bright color, unlike Sterling Silver which tends to tarnish easily.
Cleaning Britannia Silver 958 pieces
As with most metals, tarnishing can occur due to environmental pollutants. If pieces have come into contact with pollutants, perspiration or perfume, rinse with cold water and gently pat dry with a tissue before storing them in the provided zip-lock bag. To clean Silver pieces yourself, we recommend using either a cleaning cloth especially for silver, or silver-cleaning liquid, such as Hagarty. When your pieces are not being worn, please store them in the provided ziplock bags to reduce the exposure to the air, thus retaining the clean colour for longer.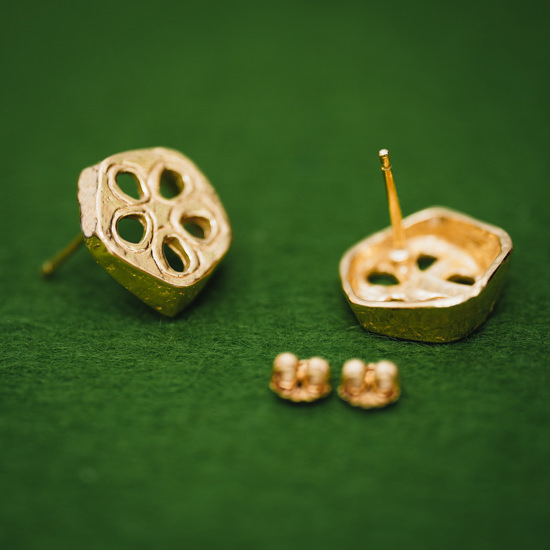 23K Gold Vermeil
About 23K Gold Vermeil
Our Gold pieces are crafted with a thick coating (approximately 3 microns) of 23K Gold over a base of high purity Britannia Silver 958. 23K Gold Vermeil is a higher quality and more durable plating than industry-standard gold plating. 23K Gold Vermeil does need a little care and attention to keep it looking great. Just like a delicate dress, Gold Vermeil can wear down quicker if it's worn everyday. Always remove your 23k Gold Vermeil jewelry when applying fragrance, and avoid wearing pieces when bathing. We recommend to keep your 23k Gold Vermeil pieces separate from other jewellery as it can be susceptible to wear. At the end of each day, please store your pieces in the provided ziplock bag.
Cleaning 23K Gold Vermeil pieces
For cleaning, we recommend using silver-cleaning liquid, such as Hagarty. It is better that this liquid has not been used for silver pieces, but is used solely for gold plated pieces, and it is best to be used sparingly to avoid the gold plating washing off. If possible, please bring your pieces in to us for complimentary cleaning.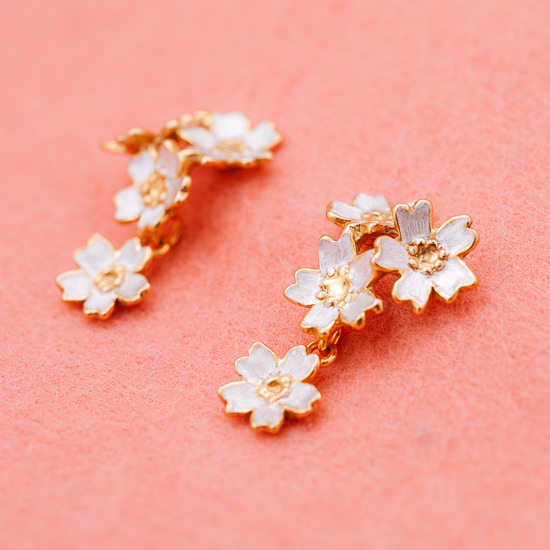 Cleaning Gold/Silver combination pieces
In the case of cleaning pieces where both silver and gold are visible, such as Sakura Cherry Blossom, Ume Plum Blossom, Gingko series, or any other "Shinji Classic" collections, you can additionally use a cleaning cloth especially for Silver to gently polish the silver parts.
Degradation on 23K Gold Vermeil
Many customs enjoy their 23K Gold Vermeil pieces for over 5 years, even 10 years without the color wearing off, however other customers comment that it wears off rather quickly. The colour can come off quicker depending on many factors. The duration of the deterioration of plating depends on the customer's use, which includes certain types of deodorant and perfume, combined with the pH level of the skin (perspiration). Particularly with rings which tend to have more wear and tear compared to other jewelry items, if you want to wear a gold ring on a daily basis it is worth investing in 18K solid gold.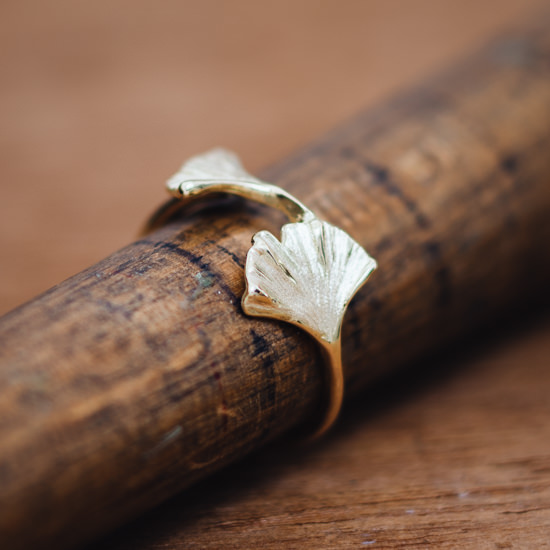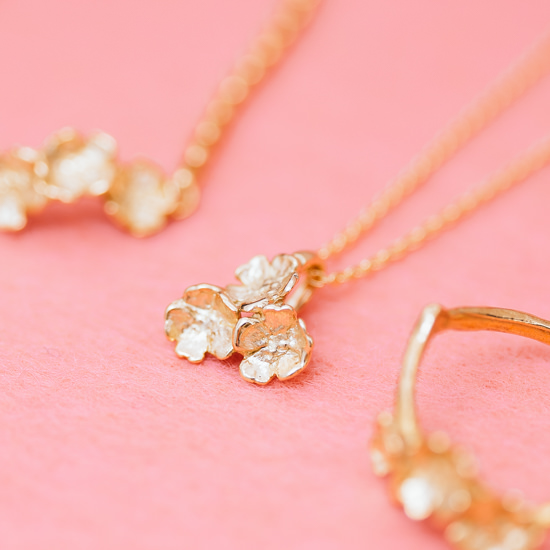 18K Gold (Yellow, White), Platinum, Palladium, etc.
About our precious metals
We are able to make any of our pieces, including custom-made pieces in materials such as 18K (18ct) Gold (Yellow, White), Platinum, Palladium, etc. The materials we use are ethically sourced from suppliers within Japan who conform to international best practice standards.
Unless specifically stated for bi-color purposes, we generally do not plate any of our materials, so the wearer can enjoy the true look of their preferred material. For example, in the case of 18K White Gold, we do not plate pieces with Rhodium. Many other makers do this to give the look of Platinum, however due to common nickel allergies caused by the Rhodium plating process, we recommend leaving the raw metal un-plated. We also love the warm and earthy color of natural 18K White Gold, and customers can rest assured that they have a high quality piece which is safe on the skin.
Cleaning precious metal pieces
Precious metals can lose their luster over time if repeatedly exposed to dust, moisture, perspiration and makeup. When not worn, store precious metal pieces in soft cloth bags or the original box to protect them from the elements of daily exposure. Although tarnishing of 18k Gold or Platinum jewelry in uncommon, it is possible. Reasons for tarnishing can include perspiration, perfume, hair or deodorant sprays, mineral spring water (onsen), etc. To clean 18K Gold or Platinum jewelry, use a solution of warm water and detergent-free soap with a soft brush. Always dry and polish Gold or Platinum jewelry with a soft cloth. Generally, the same methods for cleaning Silver jewelry can be applied to 18K Gold or Platinum jewelry. Keep gold away from chlorine and other harsh chemicals, as repeat exposure can weaken the structure of precious metals. Alternatively, please bring your pieces to Atelier Shinji Ginza for complimentary cleaning and/or maintenance.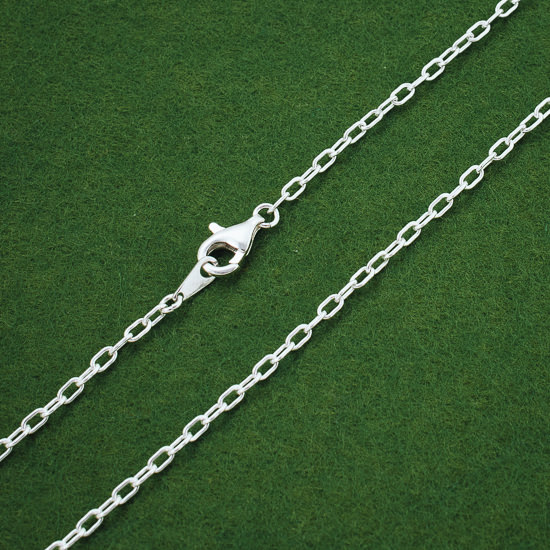 Chains
Atelier Shinji Ginza Silver chains are made from Sterling Silver 925 (or in the case of Gold colored chains, have a base of Sterling Silver 925 plus 23K Gold Vermeil plating). After using the chain, please rinse it in water to remove any perspiration before storing it in the provided zip lock bag. For cleaning, please refer to the cleaning guide for Silver and 23K Gold Vermeil.
For cleaning of 18K Gold or Platinum chains, please refer to the cleaning guide for precious metals.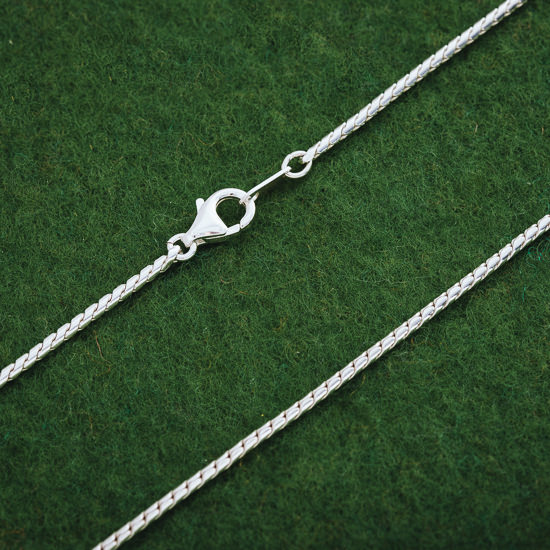 Snake chains
Some care of your snake chain needs to be taken to keep it in optimum condition. When storing your snake chain, be sure to coil it loosely so as not to squash the links. Excessive forcing of the links will make them weak, and consequently the chain can break. With gentle usage, this chain can both look great and last for many years.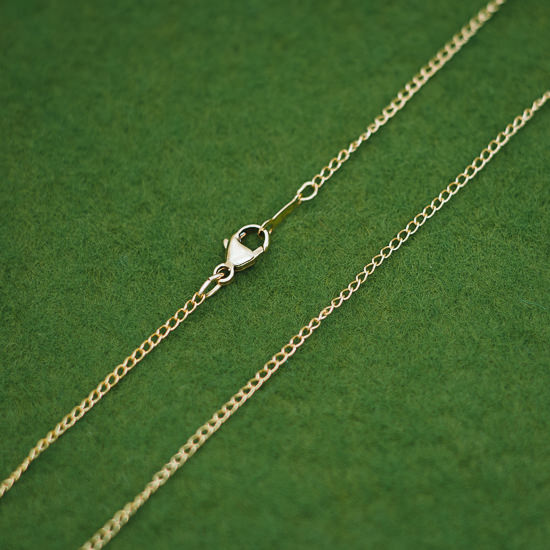 Gold Filled chains
Our Gold Filled chains are composed of a base of brass, with a solid layer of gold which has been bonded to the base. Under normal wearing conditions, and with proper care, your gold filled jewelry can last a lifetime. Heavy wear and rough conditions will of course impact how your jewelry looks. Simply clean and shine the chain with a clean soft cloth, and store it in the provided zip-lock bag when not in use.

Metal Allergies
People with usual metal allergies can wear all of our pieces safely. In the case of a history of allergic reaction to Sterling Silver 925 (92.5% silver and 7.5% other metals – the most common being copper, tin, zinc or nickel), it is most likely to be caused by nickel as manufacturers sometimes mix it in to give silver more strength.
At Atelier Shinji Ginza, we use high purity silver (Britannia Silver 958, which contains less impurities than Sterling Silver) and we don't use nickel in the mix, nor rhodium plating which usually contains nickel. For this reason, we have many customers from around the world with metal allergies who are wearing our pieces without a problem. There are however, a few people who are allergic to all sorts of metals. These people can get an allergic reaction from holding a Chinese metal wok or from a zipper touching the skin.
Rhodium plating is the main culprit for most skin allergies, because nickel is usually part of the plating process. A lot of big makers put rhodium plating over silver to make the piece stronger and more shiny, but we cherish the pure natural and genuine look of high purity Silver. Rest assured that Atelier Shinji Ginza pieces do not trigger usual skin allergies.